The Catalog: 3 Years of The Ministry, 73 Suggestions for Child Rights, New Parents Page & More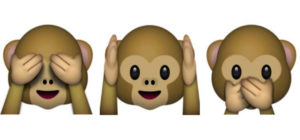 Happy Birthday
Our current government celebrated the completion of its third year in power. They have always shown an acute sense for occasion and the ability to capitalize on every one of them. This is a key time- more than halfway down their term and elections looming in two years. All this resulted in a social media regalia with every ministry meme-ing their achievements into the internet.
As we followed this carnival of truth and hyperbole, it was kind of disheartening to realize as to how little of the work had gone into improving the lives of our children. The only bit that seems to have generated some momentum was the 'Beti Padhao, Beti Bachao' campaign, an exercise in pure optics. To claim actual sustainable social change on its back feels like a bit of a stretch. At least for now.
The rest are mostly ideas which have yet to be cast in iron. A foundation has been created but a follow through is what is much needed. To talk of a brighter future while neglecting the many crisis that face our children stops making sense after a while. For the past three years, in policy and praxis, child rights and child protection seems like it is biding its time in stasis as the cows continue to get their due.
#Quote of the Fortnight
"There's something in this country that is so opposed to understanding the complexity of children."
– Maurice Sendak
#The Ministry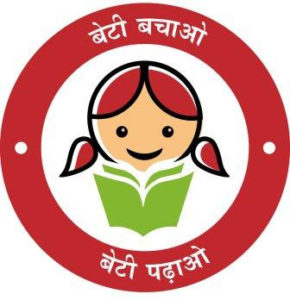 Understanding MWCD's '3 Years of Designing A Better India for Children' Tweets'
The Ministry's #3YearsOfModiGovt quasi-slogan of 'Designing A Better India for Children' is a worthy manifesto for any country to adopt. But even according to the list of achievements they cited on the occasion, a cautious optimism is the best case scenario. We wish them hearty congratulations on completing 3 and like good ol' uncles and aunties at birthday parties, we have some unsolicited and critical advice for the year ahead.

Ministry Develops Manual on "Living Conditions In Institutions For Children In Conflict With Law"
MWCD developed and released a comprehensive manual to address the living conditions and other issues pertaining to juveniles who are in Observation Homes or Special Homes or Places of Safety. The manual emphasizes that the unique experience and needs of every child should be respected and acknowledged by the staff working in these institutions. It also specifies that the institutions should be accessible to the differently-abled, and inclusive to children of all genders, classes, ethnicity, physical abilities and other classifications. The manual also warns staffers from engaging children in personal work or taking any photographs that could violate the child's dignity or privacy.
#Parents Page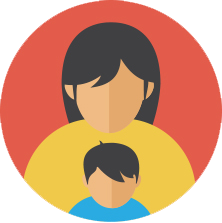 Aarambh India's Parents Page 2.0
We are pleased to announce that the next version of our Parents against Child Sexual Abuse Resource page is now live.
There is now an additional focus on personal safety and understanding the various phases of growth and development of the child. Featured new are detailed FAQs on Having 'the talk' with your child as well as Healthy Sexual Behaviour (ages 0-9, 10-12, 13-18), Onset of Puberty, Gender & Identity & Healthy Relationships among others.
In the sections on identifying & dealing with sexual abuse, we have Updated the List of Warning Signs, added sections on Grooming, Kinds of Touches, Handling Disclosure, Who to Reach Out To, and Helping Your Child Cope With Trauma. Also for parents hesitant to have 'the Talk' with their child, here's a few resources you can empower your child with.
We would like to thank all of you for your patient feedback. It has gone a long way in helping us draft the new version of our page. We hope that you will continue to reach out us with every kind of advice ranging from embarrassing typos to broken links to graver errors and omissions. We never stop looking forward to that.
#Indian Childhoods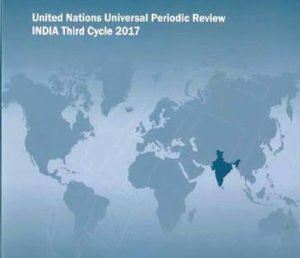 India's Child Rights Record Scrutinised In UN Review— Doesn't Come Out With Flying Colours
India received 73 recommendations on child rights at its third universal periodic review at the UN Human Rights Council held earlier this month. The good people at HAQ have offered an excellent insight into the proceedings- The provision in the new Child Labour Act, which allows children to work in family-based enterprises, came under the scanner. A lot of emphasis was also given to the issue of human (child) trafficking and recommendations were made to combat the problem and rehabilitate victims.There was also a recommendation that India that India should end statelessness of children regardless of their parents' legal status and ethnicity.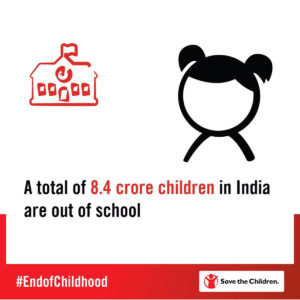 India Ranks 116 out of 172 in Global #EndofChildhood Index
In Save the Children's provocatively titled End of Childhood Global Index India registered at 116 out of a possible 172. The index scores reflect the average level of performance across a set of eight indicators related to child health, education, labour, marriage, childbirth and violence. We fare worse than our SAARC neighbors Bhutan, Sri Lanka & Myanmar. Just for context, India ranks 100 in the football world ranking. We all know we play horrible, amateurish and borderline embarrassing football. But apparently we take care of our children much worse. Click here for the report.
#News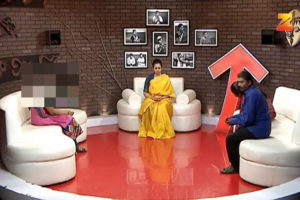 A TV Confrontation Between an Offender & Victim
In a problematic episode of a controversial Tamizh reality show, a victim (now an adult) who was subjected to blackmail and sexual abuse when she was a child was put in confrontation with her abuser. Both sides of the scenario were heard with the girl describing how she was abused while the offender brazenly defending his actions. He was supported by the victim's mother. It is a grimy looking show that insists on milking the most sordid bits for maximum impact. Even as the show is heartbreaking, it remains exploitative. It is no surprise then that in the aftermath of the show, the girl remains unreachable. The show's gaze offers little dignity and empathy to victim and her hardships, and therein lies the problem with most Reality TV.

Viral Video Spurs Police Action Against Shopkeeper Who Abused Minors
"Instead of rescuing or helping them, the onlookers were busy recording the incident on their phones. After sharing these videos on WhatsApp and other online platforms, the videos became viral," said the officer.
Another victory for social media. Or another setback for humanity in general. You Pick.
Also what of millions of Dalit Children who go through similar or worse form of abuse across the nation? Forgive the anachronism, but is Justice the new Kodak moment?
#Podcasts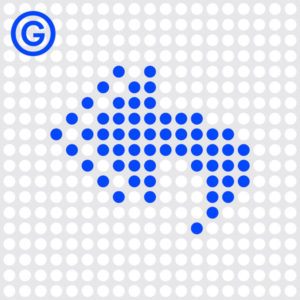 A Sexual Assault Survivor Speaks on What Happened on Social Media After She Posted About Her Survival
(Use earphones: Contains swearing) Kelly Herron recently survived an assault on her, using nothing but her courage, presence of mind and self-defence skills. Subsequently, she posted about her attack and survival on a social media platform. Her post went viral and she found herself inundated with posts, emails, requests and every kind of online interaction. In the above clip culled from the excellent podcast "Reply All", she talks about her reaction to people's reactions and all that she felt and went through. To listen to the whole podcast, click here.
(Use earphones: Contains swearing) Podcast cult sensation Chuski Pop dedicates an illuminating episode to mental health and bravely delves into podcasters' individual struggles with anxiety & depression.