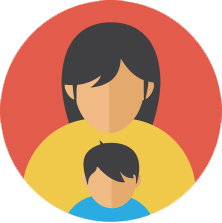 Parents
A child's curiosity is a beautiful, hopeful expression of their desire to learn more about the world around them. Curiosity leads to questions. And occasionally, a few of these take parents to some uncomfortable places. "How are babies born?" "What is a condom?" – a child's questions around sex and sexuality could be challenging but as you will soon find, hardly insurmountable.
Remember when you were children and you were bristling with curiosity and questions that you hoped to find answers for? Imagine if you had a guide who empathized with you and provided you with all the right answers. Imagine how empowered you would have felt. You can be that person for your child.
The list of resources on this page will help you first clear your own doubts and enable you to form your own ideas. It will help you relate to and communicate with your children on matters of body, body parts, sexuality and protection in a free, fearless and positive manner.
Note: For online aspects of child safety & protection, visit our Online Safety Page
CHILDREN NEED TO BE AWARE OF WHAT IS HAPPENING TO THEM & THEIR BODIES AS THEY GROW UP
Still uncomfortable talking to your child about this?
It is not an easy conversation to have. But it is NOT IMPOSSIBLE either. Below is a quick guide with some tips and reading material to help you prepare for this important conversation.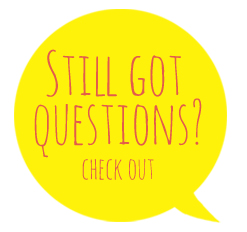 Resources That You Should Tell Your Child About