[16th June] Invite: POCSO On The Ground IV

Collectively Addressing On-Ground Challenges of Working with The Law On Protecting Children From Sexual Offences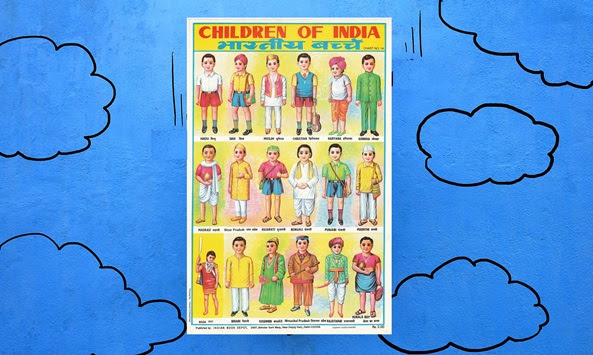 "The completeness of a child is the most fragile and powerful thing in the world. "
– Teju Cole
On 16th June, 2017, Prerana in partnership with UNICEF cordially invites you to the 4th edition of 'POCSO On the Ground' (POTG). This time around, the focus is on experiences, challenges & successes around working with Maharashtra State Government's Manodhairya Victim Compensation Scheme.
It has been almost 4 years since the scheme was announced. Those who have worked closely with the scheme will present their on-ground impressions on how the scheme was accessed by and served the victims and families that it was intended to empower and enable.
The aim of this round of consultations is to gather critical opinion, suggestions and experiences that highlights key areas that need to be strengthened. These will then be presented and circulated among the various stakeholders who are in charge of administering the scheme. The goal is to enable effective implementation.
We invite you to please be present at this open discussion and share your experiences and points of view that will help enrich the discussion and debate around Manodhairya and victim rehabilitation.
We are, once again, looking forward to collectively working together towards better laws and systems for some of our most vulnerable children.
About The Event
Started in 2015, 'POTG' is an interactive and open discussion series that has consistently brought to light various challenges faced by civil society organizations and individuals while working with child victims of sexual offences under the Protection of Children from Sexual Offences (POCSO) Act 2012.
Over 20 civil society organizations from urban and rural Maharashtra have participated in the consultations in the last 2 years. As an outcome of the consultation, groups have been working in a focused manner on some of the key areas in POCSO law namely Mandatory Reporting & Age of Consent, Rehabilitation of Child Victims of Sexual Offences and bringing about Uniformity in Health Systems.
Each working group has met at regular intervals for discussing and deliberating on their chosen issues; proposing solutions for challenges identified and clarifying existing doubts and confusions. By end of 2017, all the experiences and learnings will be documented as a collective voice that could go on to influence key policies around POCSO.
Schedule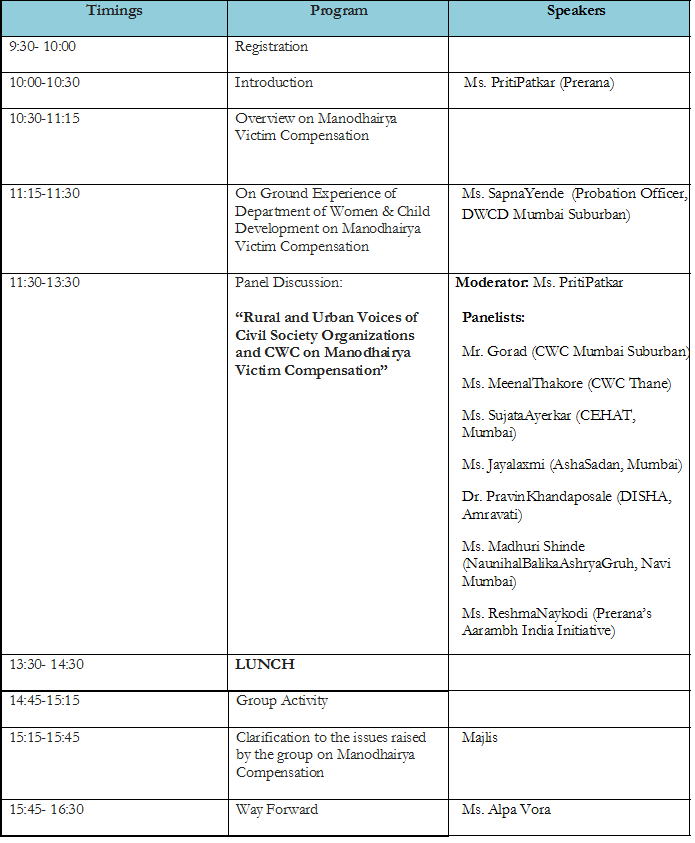 Where: 1st Floor, YMCA International House, 18, YMCA Road, Mumbai Central, Near Maratha Mandir, Mumbai – 400008 (Click for the Map)
When: Friday 16th June, 2017
Time: 9.30 a.m. to 4.30 p.m.
Lunch and tea will be served for all participants.
Please RSVP at the earliest.
Contact: email us at aarambh.prerana@gmail.com or call us at +91-9930499120