Web Comic: That Thing Called 'Private' Part II
In episode 2 of our web comic "This Thing Called 'Private'", its Mummy's turn to field the tough questions. Can she talk what Daddy could not?
Scroll below to find out.
(If you haven't read it yet, click here for epsiode 1)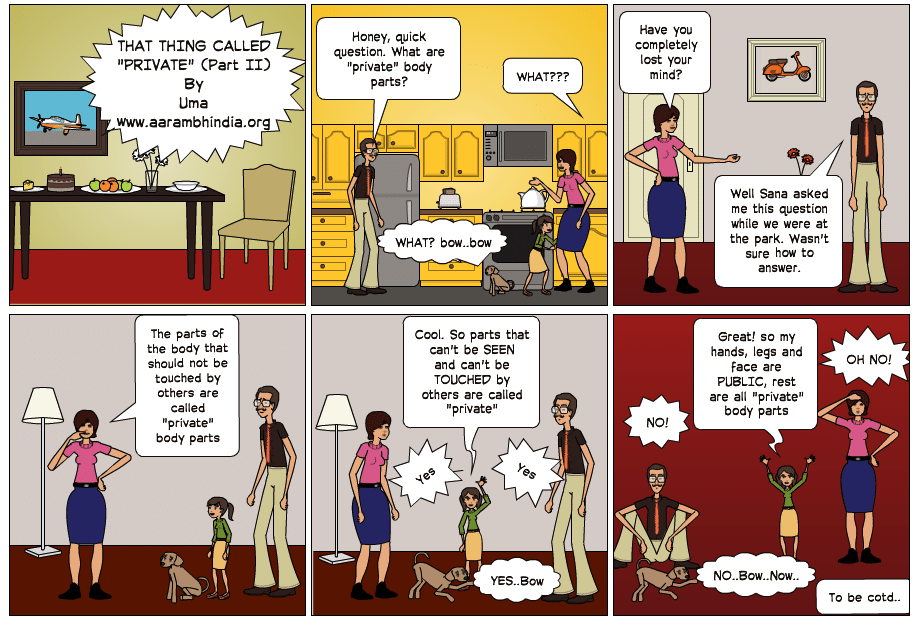 The weather, natural disasters, cricket matches, electricity cuts – these are some of things that we may predict with a degree of accuracy.
But the questions that your child can ask you while she/he is growing up are maybe some of the unpredictable phenomenons in all existence. These question have the ability to bounce, ricochet, slip out of your hand, fly above your head and turn up in places where you least expect to find them.
As a loving parent, you have to straighten out these squiggly questions and answer them in a manner that is simple, age-appropriate and above all, truthful.
It's a handful, always is, but we believe that you can do it. We continue to dedicate this web comic to you.
(Click here to read Episode 3 of "That Thing Called 'Private'")