Web Comic: That Thing Called 'Private' Part I
Introducing the first episode of Aarambh's first weekly web comic strip 'That Thing Called Private'.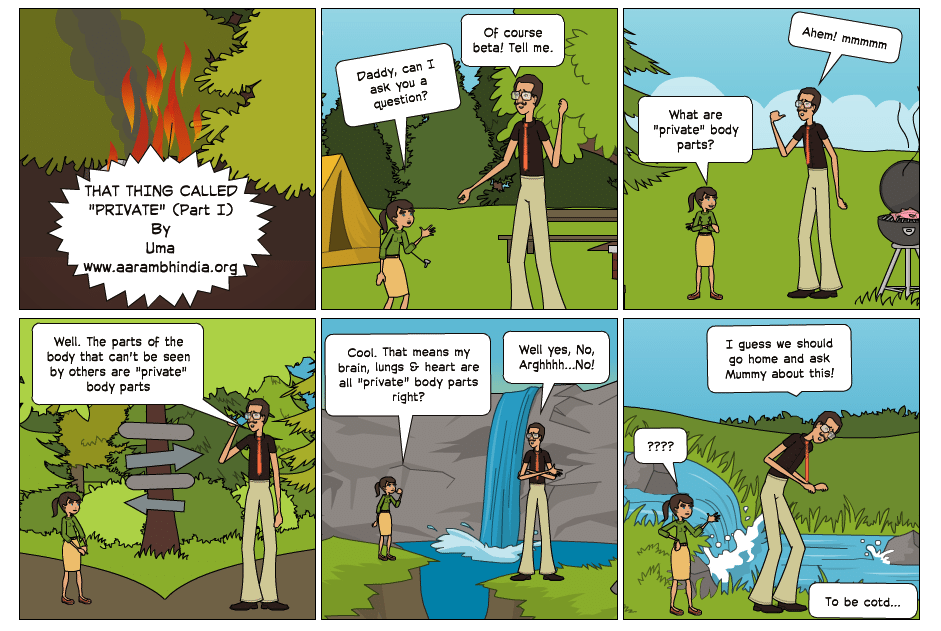 We dedicate this comic to those intrepid parents who took on the challenge and had the 'talk' with their child & to those who are gathering the courage to begin the 'talk'.
Talking to your children about body parts, sex and sexuality and personal safety can feel like the conversational equivalent of crossing a minefield. With blindfolds on. And chains around your ankles. With a grand piano strapped to your back.
It is never easy, but it is not impossible.
(Click here to read Episode 2 of "That Thing Called 'Private'")