[9 April] Circuit: Aadhaar & The Child, Livestreaming Assault & More

How Child-Friendly is Aadhaar?
In Edition 4 of 'Circuit', our monthly newsletter on children, internet & safety, our lead article looks at the ongoing Aadhaar flame-wars from a primarily child safety perspective. We are trying not to be paranoid about it but it is an anxious and unsettling gaze at best.
Further down, Supreme Court sets up a crack team to look at technical solutions to online child sexual imagery, cases of live-streamed sexual assaults, an extensive online safety tool kit and more. Also, find our hotline numbers for the past 6 months.
Read on.
Aadhar & Your Child: Reasons to Be Concerned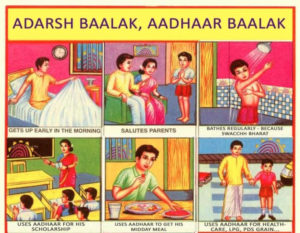 Some volunteered for Aadhaar, while the rest are having it thrust upon them. The debate over the Aadhaar card and the biometric database and its security design, relevance etc is currently attaining critical mass. And it has not been easy to keep up with the news and machinations around it.
What is clear is that the outcome of this debate has implications for everyone. And for the more vulnerable individuals and communities in the country, including our children, all the more so.
Click the above link for all that you need to know.

Supreme Court sets up Panel to stop Online Circulation of Rape Videos & Child Sexual Abuse Material
Passing order on a petition filed by Hyderabad-based NGO Prajwala, the Supreme Court directed top technocrats of Google, Microsoft, Yahoo and Facebook, to come to India and participate in a brain-storming meeting for 15 days to find out a solution to deal with the uploading and sharing of sexual abuse videos online. The panel is being headed by the additional secretary of Ministry of Electronics and Information Technology. The next hearing is scheduled for 20th April 2017.

Sexual Assault Streamed On Facebook Live
Following on the heels of a similar incident in Sweden where three men live-streamed an incident of gang sexual assault to a closed facebook group, 2 juveniles have so-far been arrested in a case involving live streaming and sexual assault of a 15 year old girl in the US. As many as six young men are said to have taken part in the attack. Apart from the principal offenders, the case also raises questions on the complicity of the viewers of the live feed, of which there were 40. Facebook reacted by launching a campaign against 'revenge porn' with its Report tool & photo-matching technology.

Women's Mobile Numbers on Sale in Uttar Pradesh
Mobile numbers of unsuspecting women are being sold in recharge outlets across Uttar Pradesh. Unscrupulous recharge shops save the numbers and then pass them on to those willing to pay. The number of someone considered 'beautiful' can command as much as Rs 500. The numbers are being bought by men and are used to harass the women over the phone.

120 Tools & Tricks to Protect Your Kids Online
An impressive and quite staggering collection of tips and links and tools from across the internet to help you keep your child safe online.

It is Not Just Post-Truth. We have Entered the Post-Human
Twitter bots are programs used to produce automated posts on the Twitter microblogging service, or to automatically follow Twitter users. And they are shaping the way we are interacting online. An unidentified 30 year old who goes by the handle MicroChip talks about the network of bots and other influencers that he put together and leveraged in the service of his pro-Trump, alt-right beliefs.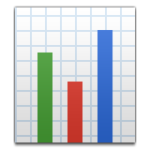 Reporting The Reports: Statistics from India's Internet Hotline (Sept 2016 to Mar 2017)
In late-March 2017, the Aarambh India – IWF hotline came across the first incident where the criminal content was hosted in India. It was a Category C image (erotic posing) of a Caucasian girl between 7 – 10 years of age. We are currently working on it. Keep watching this space for more news.
Also our partners Internet Watch Foundation have released their annual report for the year 2016. We will be featuring more of it in our next edition. Click here for their fantastic interactive presentation of some of the numbers.
Thanks for reading. See you next month!
Subscribe to the Aarambh India newsletters at this link.