Bal Suraksha: Launching POCSO Infographics in Marathi
Aarambh's POCSO infographics have been designed to simplify the complex processes and systems laid down under Law for Protection of Children From Sexual Offences (POSCO). We have taken key procedural elements and broken them down into a series of linear do-ables that have clear start and end points for the individual.
Whenever the POCSO infographics were showcased at the various Police Trainings that Aarambh participates in we would receive more than one request to translate our series into Marathi. Finally, we got it done.
In collaboration with the District Child Protection Units (DCPU), of Mumbai, Mumbai Suburban & Thane and Salaam Baalak Trust, Mumbai, Aarambh is proud to present our POCSO Simplified Infographics in Marathi.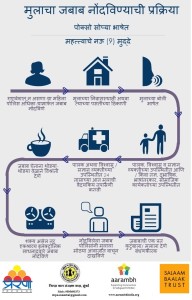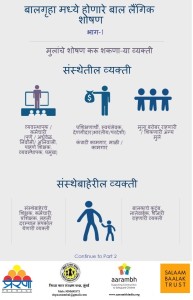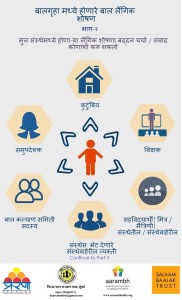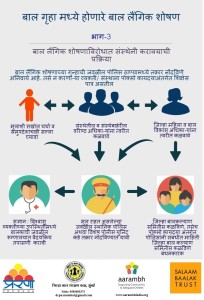 (click on a thumbnail to download a high-res version)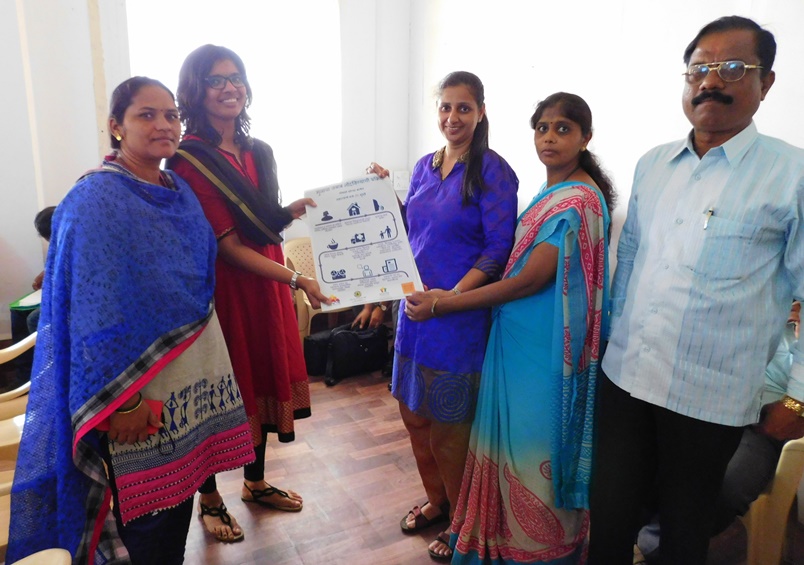 The Posters were unveiled and officially launched at the Railway Police Training at their Commissioner Office at Sandhurst Road, Mumbai. Officers of the railway police from across 5 districts were in attendance. Police Inspector Mrudula Dighe of the Women's Cell did the honors.
"The posters are very helpful and useful," she said. "We are learning to work with POCSO and such material can help speed up the process and make the learning easier for us. Such posters should be placed in every police station."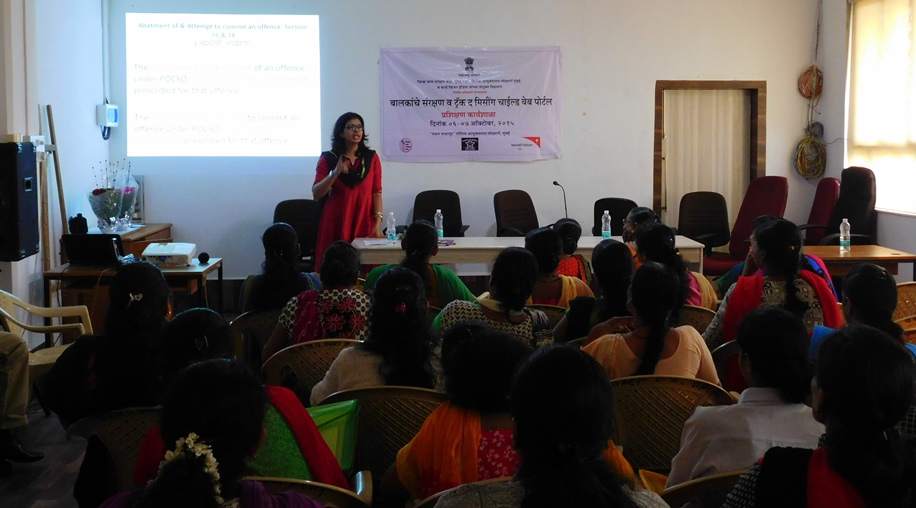 The posters were just one part of two day program organized by the DCPUs to promote child safety and child protection within the criminal justice system. Aarambh's Uma Subramanian delivered our module on working with the POCSO Act.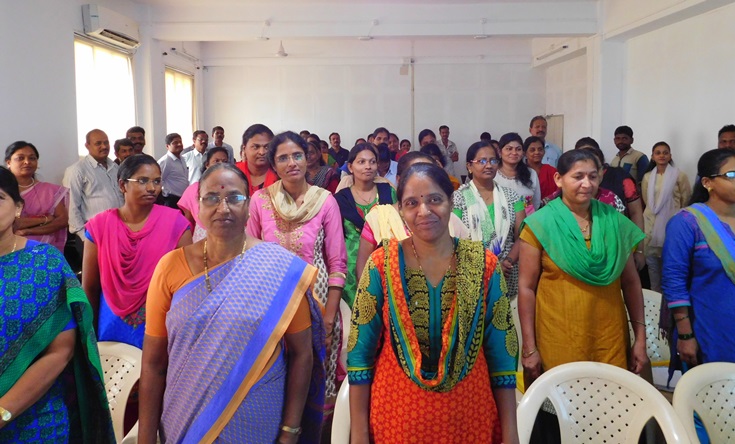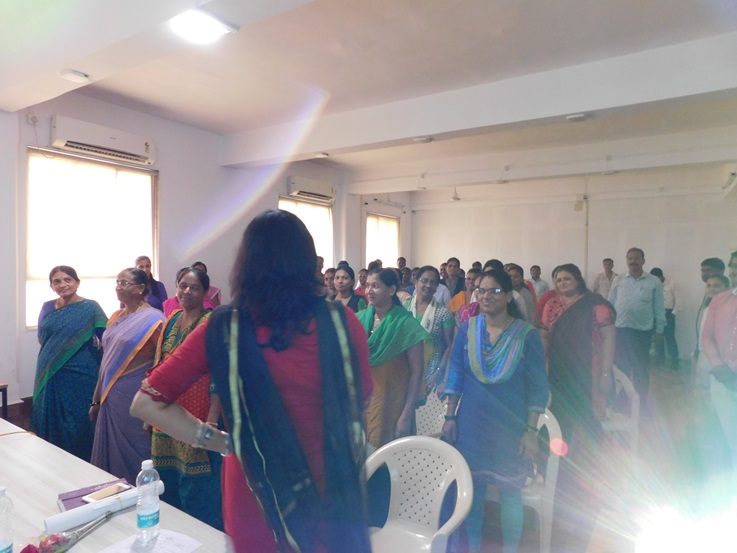 It was attended by close to 50 police personnel. Railway Police regularly come in contact with some of the most vulnerable children in the country – missing and trafficked kids. But unlike other police stations, they do not have a Special Cell that deals with children.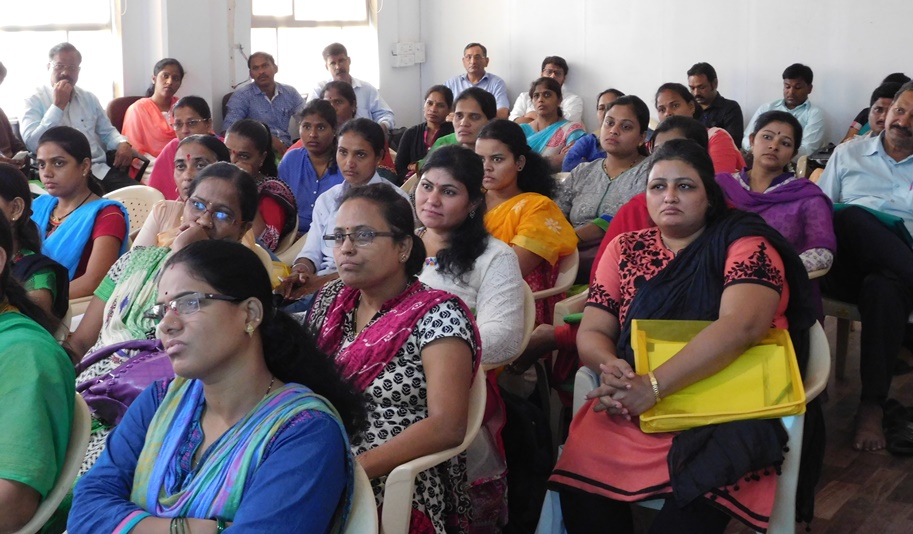 From recording the statement of the child to rehabilitation to helping the child feel secure throughout the judicial process, the police have been given several roles and responsibilities under POCSO.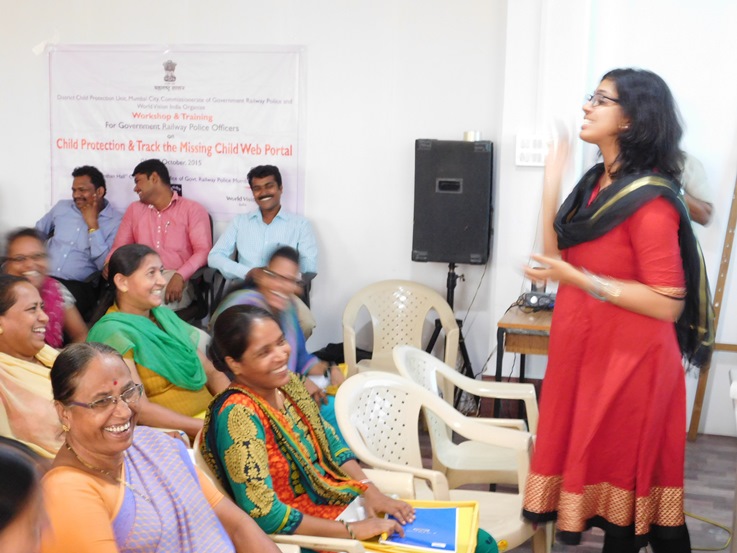 The Act also suggests collaborations and linkages between various stakeholders and institutions to ensure that the form a circle of safety around the child.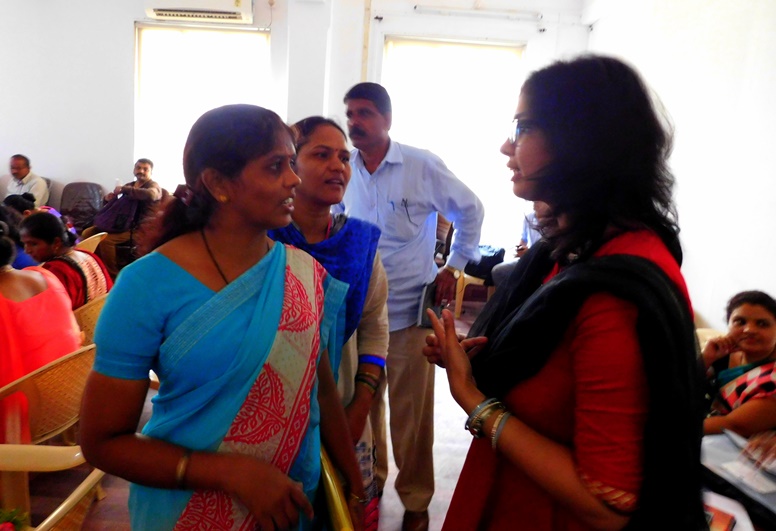 Its a new act and for some among the police, it was about a process of unlearning and relearning. It doesn't come easy but it is great to see the government systems undertake such efforts and create such platforms.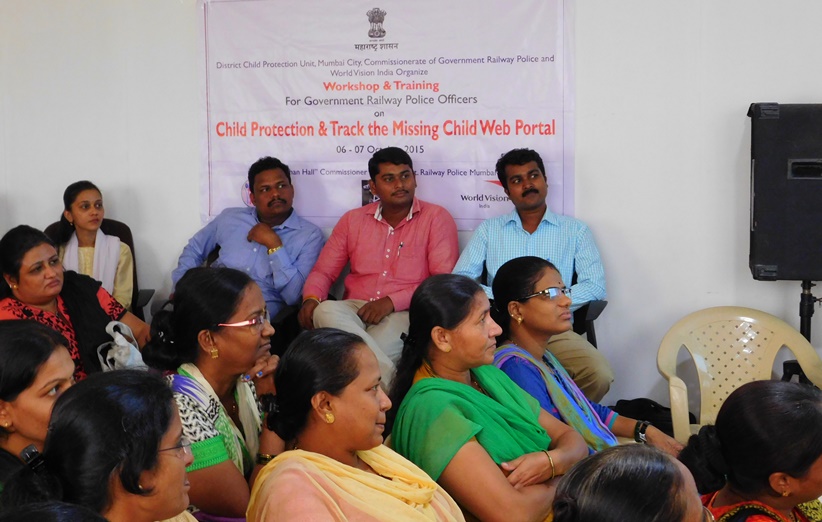 Palghar DCPU Sandip Lanjewar & Mumbai DCPU Joby Edathatil are among the group of new young DCPUs in the state who have undertaken the responsibility of spreading awareness and sensitivity in government systems. There's long road ahead but they have clearly made an encouraging start.