The Catalog: Making Schools Safe Again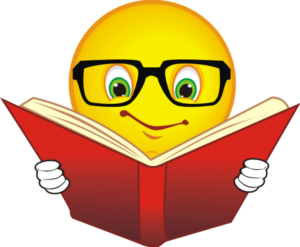 School Daze.
Soon, we will be able to accurately calculate the cost of humanity. By plotting individual empathy and public outrage against the number of lives lost, a score needed for generating critical humanity in any given scenario can be arrived at.
For the Railway Authorities to wake up and take notice that the Mumbai locals were in shambles, 23 lives had to be lost in a single regrettable incident. A few thousand Rohingya lives had to be exterminated before the world agreed to dim the halo over Nobel laureate & ethnic cleansing spectator/enabler Lady Soo Kyi. For a tipping point on acknowledging climate change, the cost is estimated to rise to a few hundred million lives.
And for India to have the conversation that schools routinely choose to overlook the safety of our children and that something has to be done about it, one innocent seven year old had to lose his life. In every one of these above mentioned incidents, the costs of re-discovering our own humanity was too damn high.
A little over one year ago, there was an issue of the Catalog titled 'No Safety in Schools'. It led with the story of a 6 year old who had drowned in a pool in a Ryan International School in Delhi. In the aftermath, a thorough safety audit of schools across Delhi had been called for.
Since then, there have been countless reports of kids being abused and grievously ill-treated in schools across the country. And every time these issues have cropped up, there has been a macabre tradition of schools behaving badly. (blaming the victim child, forcing them out of school, covering up the crime, siding with the accused etc)
We need to move on from the singularly myopic 'This doesn't happen in our school' to 'The school safety systems in the country are potentially broken' and take affirmative steps to ensure that this doesn't turn into a vicious cycle powered by short-term scapegoating and long-term negligence.
And for the sake of their students, a good time for the schools to find their critical humanity and get their act together would be right about now.
Aarambh India's School Safety Page 2.0
We are pleased to announce that our all new school safety page is now live. And this time our efforts are more comprehensive as it has evolved out of consultations with over 6 schools.
The page kicks off with FAQs: Sexuality Education in Schools that addresses the importance of personal safety/comprehensive sexuality education in schools and has helpful pointers on how to overcome common challenges faced when conceiving and delivering the sessions. There is also a full page that guides you on the preparation required for conducting a session.
This is followed by pages talking about body parts & personal safety, gender identity, gender equality, puberty, relationships & consent.
Then there's a section that focuses on understanding & preventing abuse that covers the basics & the warning signs, the kinds of touches, grooming & bullying.
Following this is a page on the best practices a school can follow when a child discloses about abuse. And a helpful primer on how schools need to come up with a child protection policy as well as an online safety policy.
Lastly, there is a comprehensive safety checklist that schools can use to evaluate themselves and figure the policies & systems they need to have in place to become truly safe spaces where children can grow, develop & thrive.
We would like to thank all of you for your patient feedback that has helped us draft an improved version of this page. We hope that you will continue to reach out us with every kind of advice ranging from embarrassing typos to broken links to graver errors and omissions. We always look forward to that.
The Temple, The Church & The Mosque
If there are institutions where children are at more at risk from systemic abuse than schools, then arguably, they are religious institutions. The power and respect commanded by these institutions in society coupled with the secrecy that surrounds the sacred, an unquestioning adherence to orthodoxy & easy access to children have made these places unsafe for vulnerable children over multiple millennia. And despite shocking revelations periodically bursting into public consciousnesses, the gods refuse to be moved.
Below are just a few recent stories that appeared recently in the press:
Worship of naked girls in South Indian temples abuse, slavery: NHRC
Sexual abuse of children in Protestant churches may be a larger than that of the Catholic Church
Kashmir peer has traumatized a generation of children
British National Arrested for allegedly Sexually Assaulting 3 visually impaired minor boys at National Association for Blind School in South Delhi
In yet another incident, a foreign national posing as a donor was given direct access to children who were residents of an NGO run special home. This comes not more than 3 months after the revelation that traveling sex offender Richard Huckle had made his way across India meeting children associated with NGOs. There is an urgent need for all NGOs who work with children to take note of these cases, strengthen systems of child protection, actively dissuade orphanage tourism and perform strict due diligence before direct access to children is granted to staff, volunteers & donors. Even once access has been granted, it is the responsibility of the institution to monitor these encounters and ensure the safety of the children in their custody.
Even as Kailash Satyarthi's (seemingly government endorsed) rally against Child Sexual Abuse & Exploitation rolls across India one would hesitate to call it a people's movement. It looks like one without actually being one (more on this next week). But a true people's movement against gender violence seems to be playing out in campuses of two prestigious universities. And there is much to learn from these movements. The space where civil society could make political statements of dissent and protest seems like it has left the NGO conclaves and well and truly moved into the campuses.
And the Delhi High Court goes and spoils it all by saying something stupid like "it would be really difficult to decipher whether little or no resistance and a feeble no was actually a denial of consent."
These are dumb & dangerous times.