[19 May] The Catalog: More Questions than Answers – The Anxiety around Paedophiles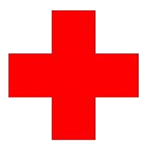 This is an anxious edition of The Catalog.
At the recently concluded All Stakeholder's Conference on Child Sexual Abuse, we had the opportunity to sit through 2 separate presentations by doctors associated with KEM Hospital, Pune on their new initiative titled 'Program for Primary Prevention of Child Sexual Violence' (PPPSV). It advocates an approach where mental health professionals work with non-offending pedophiles (individuals attracted to children who have not yet acted on their impulses) to reform them and enable them to understand and control their behavior.
Despite being implemented with fair claim to success in Germany, the idea is a radical one. Especially for India. Currently the sector has received it with both optimism & anxiety. There is felt lack of clarity, information and frame of reference that one needs to come to terms with the suggested shift in perspective. The purported outcome – 'the reformed pedophile' remains a vague notion. It is not an answer but rather a starting point for a new series of questions.
There is no lack of documentaries and videos online chronicling 'non-offending pedophiles' but the processes through which reformation is induced remains largely invisible. We finally found some visual glimpses of process of therapy in the 2009 BBC documentary 'A Place for Pedophiles'. Directed by the exceptional Louis Theroux, it is a provocative watch- an earnest attempt to find answers that rigorously asks the questions that need to be asked.
The question of 'How a paedophile can be reformed' can be answered in technicalities of pure processes. But how society at large can be convinced that said reformation has indeed taken place is a line of questioning that leads to an uncomfortable place.
#Quote of the Fortnight
"I wanted to discuss the suffering of humanity in general, but perhaps we'd better confine ourselves to the sufferings of children."
– Fyodor Dostoevsky, The Brothers Karamazov
#An Uncomfortable Place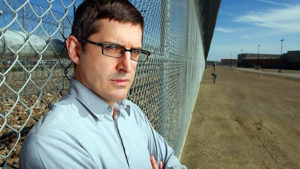 Louis Theroux's 'A Place For Paedophiles'
'A Place for Paedophiles' is set in Coalinga State Hospital, a mental health facility in California, USA. It was set-up with the explicit aim of incarcerating and containing sex offenders. The hospital offers a program that attempts to cure the individual of the psychiatric disorder of paedophilia. Theroux's documentary crew, the first to be allowed within the premises, unflinchingly draw out the successes, challenges and paradoxes of the program. For the purposes of this article, we have culled out and edited together relevant portions that are particularly illuminating.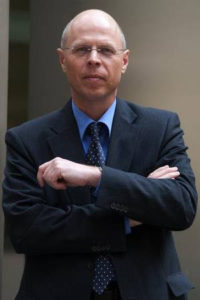 Dr. Klaus Beier: 'To do Nothing is Not the Answer'
Dr. Klaus Beier, director, Institute of Sexology and Sexual Medicine at the Charite University, Berlin runs the only programme in the world with a targeted approach to treating paedophiles. The proposed programme in India is intended as a culture-specific adaptation of Dr. Beier's work. This interview offers insight into his work and perspective.
Also, click here to read the results of the feasibility study implemented by KEM Hospital, Pune in anticipation of their paedophile treatment program.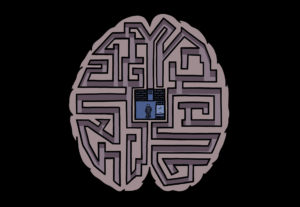 What Should We do about Paedophiles?
A comprehensive look at the complexities of reformation.
#Medical Termination of Pregnancy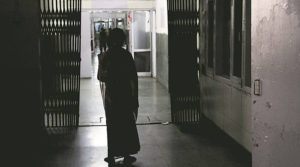 Abortion Cleared for Child Rape Victim
There's a spate of cases of brutal gender violence these last few weeks from Rohtak, Haryana. One involved a ten year old who was impregnated after being repeated assaulted by her step father. The girl is five months pregnant, and Indian law allows abortion only within 20 weeks of conception. Finally, a panel of doctors appointed by a district court permitted the abortion. In related developments, the mother has expressed worry regarding family finances given that the accused was the sole breadwinner of the household.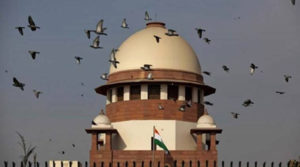 Supreme Court: Can a Rape Victim's Kin be asked for Consent for Abortion
Can the family members of a rape victim be asked to give consent for termination of her pregnancy or should it be left to her alone? This question will be deliberated threadbare by the Supreme Court, which is dealing with a case of a 35-year-old HIV-positive destitute woman, who was raped on the streets of Patna and is 26 weeks pregnant.
The stigma and shame surrounding abortion hinders access to safe and legal services. CREA's #AbortTheStigma is a campaign to normalise conversations about safe abortion. The above link takes you to the campaign microsite but we also recommend checking out their colourful facebook page.
The POCSO Crime Log is a monthly chronological listing that tracks POCSO Cases reported in reliable media sources. 58 cases came to our notice in the month of April 2017.
#News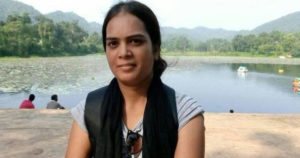 Chhattisgarh Jailer & Whistleblower Varsha Dongre who exposed Torture and Sexual Abuse of minor Adivasi Girls Suspended
"I have seen 14-16-year-old Adivasi girls being stripped naked in police stations and tortured. They were given electric shocks on their wrists and breasts. I have seen the marks. It horrified me. Why did they use third degree torture on minors?"
This Facebook post by Varsha Dongre on April 26 was insider confirmation of the widespread abuse of human rights by the security forces battling Maoist insurgency in the tribal heartland of Chhattisgarh. Naturally, it infuriated the state apparatus that has done everything in its power to keep such shameful conduct from being exposed.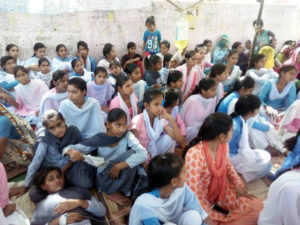 Fearing Harassment 80 Girls in Rewari, Haryana Go On a Hunger Strike & Successfully Demand upgradaton of Existing School
After 8 days of continuous hunger strike, over 80 girls succeeded in their demand that their existing school be upgraded to accommodate higher classes. The basis for this demand: that they would be harassed if they were to attend the school in the neighboring village.
Also, Bangalore to get a child friendly court by June & Government Schools in Haryana schools to get sex education.
#Nyaaya.in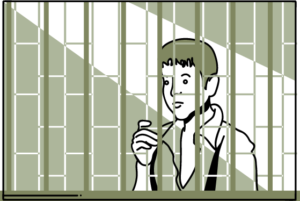 Nyaya.in is a terrific new website that aims to demystify Indian Laws for everyone to read and understand. Click to find their guides on the JJ Act & Child Labor. They also have one on POCSO but we would like to recommend a more comprehensive one that you can find here.