[11 July] The Catalog: Child Safety Resources in Hindi (बाल सुरक्षा संसाधन हिंदी में)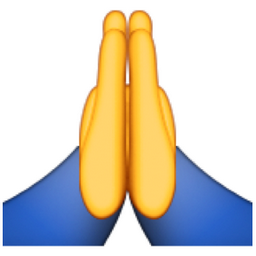 देर आए दुरुस्त आए|
It's been a long time coming. But it's finally here.
Aarambh India is very happy and most proud to present a selection of our Key Child Protection Resources in Hindi. As with everything else on India's 1st Online Resource Centre on Child Protection – these resources are accessible, free and easy for you to download, print, share and use.
This is only one part of our ongoing efforts to provide support to the movements for child safety and protection beyond metropolitan India. That way lies the challenge. But there also lies real change. You can read below of our first few steps and we assure you that there is a lot more to come.
Also, Coming Soon: বাঙালি
तब तक के लिए, पढ़ना जारी रखें…
#Child Safety Resources in Hindi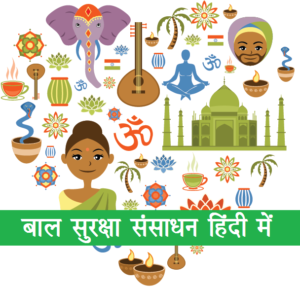 बाल सुरक्षा संसाधन हिंदी में |
बाल यौन शोषण से हम बच्चों का बचाव कर सकते हैं। यदि आप पुलिस कर्मचारी हैं, या बच्चे के माता-पिता – ये संसाधन आपको बाल यौन शोषण से बच्चों का बचाव करने में सक्षम बना सकते हैं। इस पेज पर बाल यौन शोषण की बुनियादी बातों से लेकर विभिन्न जटिलताओं पर जानकारी प्रस्तुत की गयी हैं।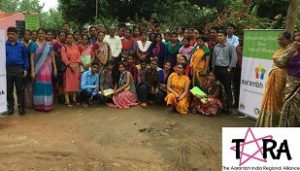 Building Regional Resources in Tripura – Aarambh's TARA Initiative
In line with our efforts to provide support to areas beyond metropolitan India, where access to resources and awareness on the issue of protection of children from sexual offences is limited, we launched TARA – The Aarambh Regional Alliance. On 12th and 13th June 2017, we kickstarted TARA in Agartala, Tripura where more than 65 social workers representing 13 organizations had gathered to become master trainers under our safety network.
#Talking Sex-Sexuality in मराठी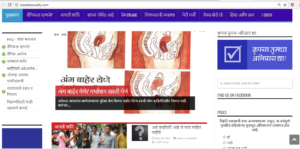 This is a website that more people need to know about. LetsTalkSexuality is the 1st ever Marathi website on sex and sexuality. It has evolved as a space for discussing and disseminating sex positive information targeted at adolescents. It covers an impressive range of related topics, leverages pop culture to spur conversation, strikes the right tone and seems pretty up-to-date. If language is no bar, this is the kind of website you can keep going back to.
Readers and Experts Reflect on Raising Feminist Boys
The New York Times invited their readers to ask questions and share stories about how to raise boys so that they would grow up believing in the full equality of men and women and to feel unconstrained in the roles they play and interests they pursue. They then invited experts to answer the questions with advise and comments. This exchange has been compiled into an invaluable guide that makes for some illuminating reading.
Also read, How to Raise a Feminist Son, the original article that spurred the discussion.
140 One Stop Crisis Centres Across Already Functioning across India
Prayas Institute of Juvenile Justice's rape crisis intervention centres have been transformed into one-stop crisis centres (OSCC), where medical assistance, help in lodging FIRs, counselling, legal and compensation aid as well as shelters are provided under one roof. In Delhi, each district has a CIC while there are 140 such centres across the country .
Prayas also launched a study of 698 cases of gender violence received at the centre between 2003 and 2016. It has emerged that in cases involving children, which constitute almost half of the sample, the 10-15 age group is more vulnerable than those in the 15-18 age bracket. "Among the softer accusations, it was observed that in the category of non-rape scenario, the contribution of the false promise of marriage was the highest," the report said. In the cases of elopement, 80% of girls were found to be less than 18 years old.
The POCSO Crime Log is a monthly chronological listing that tracks POCSO Cases reported in reliable media sources. 79 cases came to our notice in the month of May 2017.
India Ratifies 2 ILO Conventions on Child Labour
On 13th June 2017, India ratified two ILO conventions—the Minimum Age convention, 1973 (No. 138) and the Worst Forms of Child Labour Convention, 1999 (No. 182). The first convention mandates member countries of the ILO to fix the minimum age for admission to employment or work within its territory. It requires India to ensure that no one under the fixed age is admitted for work in any occupation except in cases of light work and artistic performance.
And the second convention will require India to prohibit the worst forms of child labour (slavery, debt bondage, serfdom, forced or compulsory labour, including recruitment of children for use in armed conflicts, procuring or offering children for illicit activities as well as hazardous activities).
It's time for the adults – the parent, the teacher, the police, the politician, you, me to step up, realize our responsibility towards children and create a safe world for them. This is the urgent call-to-action of 'No Kidding' digital campaign led by our friends at the HAQ: Center for Child Rights. The campaign's facebook is a great source for news and activism on the issue. We recommend that you check it out and sign up for it.
There's also a poster contest going on for those interested. You can check it out at this link. Our unsolicited advice to potential contestants: Lets keep the shadow and blood imagery to a minimum please.