[31 Mar] The Catalog: A Most Violent Time

We are living in a time of significant conflict across the developing world. Old wars refuse to end. They take on new, amorphous and more violent forms. And newer conflicts are right around the corner.
While the predominant grammar of conflict consists of men, guns, bombs and drones, children & women and the institutions they belong to – family, schools, neighborhoods etc- are the subjects and objects of these conflicts. There is a tendency to club the suffering and oppression they undergo as a kind of collateral damage. Nothing could be further from the truth.
Sexual violence against women and children is being used as an active weapon of conflict. Crippling their rights and dignity and blowing up schools and hospitals are part of the strategy of war.
It is a kind of twisted scorched evil. Worsened only by the fact that every side that propagates this brutality believes that they have a higher moral power on their side.
#Quote of the Fortnight:
Just seen a boy, about 12, doing a cartwheel next to buildings flattened by airstrikes less than 1000m from IS lines. Kids are tough. #Mosul
– Jeremy Bowen, BBC
#Conflict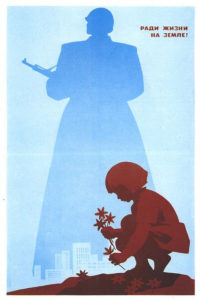 Sexual Violence Routinely used as a Weapon in Conflict Zones in India & South Asia
"One woman told her husband that if he does not announce that his daughter and wife had been raped by an Army officer on the loudspeaker, she would do it."
A three-year long project exploring sexual violence and impunity in South Asia found that there is an exponential increase in the incidence of sexual violence – which is often used as a tool of punishment, for revenge and to teach other communities a lesson – in areas of conflict in India, Pakistan, Bangladesh, Nepal and Sri Lanka. The project also discusses the absence of a lack of accountability by governments, the failure to address the impunity enjoyed by perpetrators, and the absence of effective mechanisms to provide justice and reparations.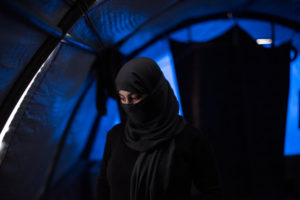 Sexual Slavery in the Islamic State
"Locked inside a room where the only furniture was a bed, the 16-year-old learned to fear the sunset, because nightfall started the countdown to her next rape."
"In the moments before he raped the 12-year-old girl, the Islamic State fighter took the time to explain that what he was about to do was not a sin."
Rukmini Callimachi's searing dispatches from the front lines of the on-going conflict in Iraq has helped the world gain an on-ground perspective of one of the most brutal civil war that threatens to destabilize the world as we know it. Her reports on how the Islamic State codifies sexual slavery and uses the practice to lure young men into their ranks make for very rough reading. But it urgently underscores how sexual offences against children and women are a central aspect of ongoing conflicts.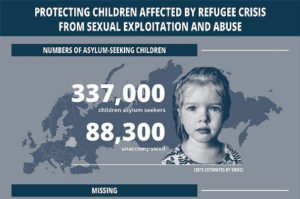 Women and Children endure Rape & Abuse Inside Refugee Camps
And even if they surmounted all odds and managed to leave the war behind, children and women end up in refugee camp hell-holes, where according to a recent report, they are being forced to have sex by traffickers in return for blankets or food or the offer of passage. They are some of the most vulnerable individuals in the world today and we are clearly failing to protect them.
#AntiRomeo


90 Minutes With Your Friendly Neighborhood AntiRomeo Squad
"Why are you sitting here? Is this a picnic spot?" a police officer demands as five others circle the 22-year-old.
"I work at a nearby restaurant" mumbles Neeraj, explaining that his shift had ended and he was taking a breather before heading home.
"No need to sit around unnecessarily!" barks a policeman
That and other investigative gems like the classic "Why did you accompany your wife for shopping?" The AntiRomeo Squad wants to know.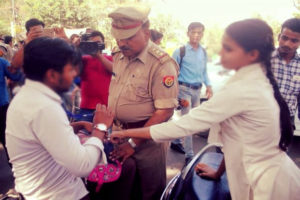 Can Anti-Romeo Squads curb Sexual Harassment?
Can random acts of harassment perpetrated by the police on young boys and men make the world a better place? A study of ground realities in UP.
#News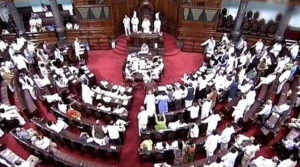 Subramanian Swamy Moves POCSO Amendment Bill to strike down existing Mandatory Reporting Provision
MP Subramainan Swamy said that there were atleast 27 cases to his knowledge where accusations of sexual abuse of children were made during divorce proceedings and later, the judge was harassed for failing to report the matter to the police.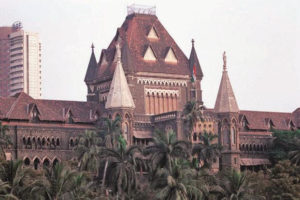 Debate on the 'draconian' Provisions of the Rape Law
Citing a few cases where the provisions of the rape have ostensibly been misused, amendments made to the rape law post the Delhi gang rape are being challenged in the Delhi High Court on the grounds that they are 'unconstitutional' and 'draconian'. Also read, Rape Laws: A Call for Change.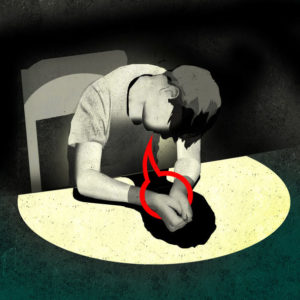 12 year old boy booked Under POCSO for impregnating a 16 year old Girl
Paternity Tests have now proven that the 12 year old was indeed the father of the 16 year old's child. This of course, opens a spectrum of legal conundrums. Of course, all through the media could not stop celebrating 'India's youngest father'.
#MustRead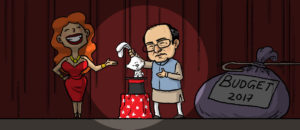 Something Un-Parliamentary Happened on the Way to the Finance Bill
While the media chewed cud, something extraordinary and scary was going on at the Lok Sabha. And it has implications for all of us. As the Finance Bill 2017 was being debated, parliamentary norms went flying out the window. It paved the way for facilitating smooth unaccountable anonymous donations by corporates to political parties. And of course, us citizens got more surveillance.
#Event



Annual Stakeholders Conference on Child Sexual Abuse 2017
Where: Mumbai
When:
Pre-Seminar Workshop: 03 – 04 May 2017 (click here to register for the workshops)
The Main Seminar: 05 – 06 May 2017 (click here to register for the seminar)
#Volunteer With Aarambh
This page has been a long time pending. Volunteering at Aarambh is a two way street. For the volunteers it is an excellent way to learn about the various issues and aspects of the movement against child sexual abuse and exploitation in India. And for us it is a chance to learn and grow from the skills and insights that they have to offer.
We are happy to finally have this page live. We would like thank our volunteers for all the hard work they put in.
If you think you would like to volunteer with us, it is pretty simple to get started. Just fill this form.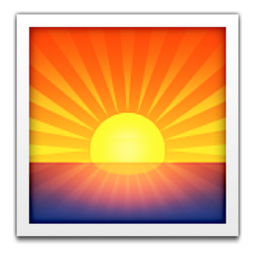 We are pleased to announce that 'The Catalog' is now funded by the support provided by the British Asian Trust. We thank BAT for coming on board and extending their support. The content continues to be independently edited and curated.
That's it for this Fortnight. See You In the Next!
To Contribute to The Catalog, email us at aarambh.prerana@gmail.com or call/whatsapp on +91-8652625505.
Sign Up for Our Newsletters at this Link.