[1 May] The Catalog: Disasters in Justice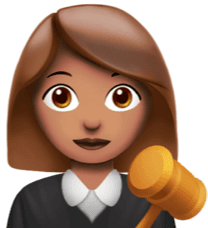 In mid-February, we dedicated an edition of our newsletter to highlight a spate of retrograde judgements delivered by courts across the country. Not even two months later, there's some dispiriting deja vu.
Last week, French Diplomat Pascal Mazurier, accused by his wife of abusing their then-3 year old infant daughter, was acquitted by a Bangalore District Court after long drawn out proceedings. It is not the acquittal that stings but rather the Court's description of how it arrived at such decision. It is a cringe-worthy judgement of the neighborhood gossip variety. One has to effectively suspend disbelief to call it any kind of 'justice'.
Further down, we encourage you to read a terrific spotlight on the difficultly of prosecuting another influential man accused of sexual offences against children. Asaram has unlimited money, millions of rabid followers and an international empire built on devotion. The witnesses in the cases against him have a tendency to wind up dead.
And a little below all this gloom and doom, we encourage you to check out a tiny bit of goods news that came in from the Mumbai POCSO Court where a judge displays a simple and sincere act of sensitivity towards a child victim. And justice is indeed delivered.
Until next time, it is a little bit of hope for us all.
#Quote of the Fortnight
"the police were not merely interested observers who occasionally witnessed criminality and were then basically compelled to make an arrest, rather the police had the special ability to in effect create Crime by making an arrest almost whenever they wish."
#Justice Denied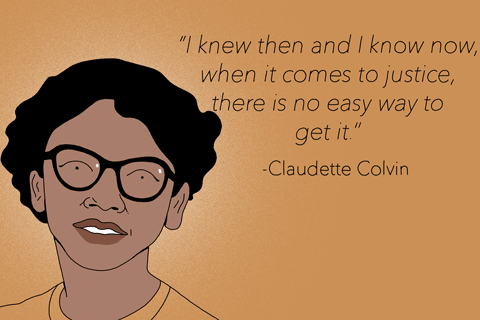 A Prolonged Fight for Justice Denied: State of Karnataka Vs. Pascal Mazurier
"Pw.4 (the mother) is a wayward wife and she was not looking after the children in proper manner and she was spending thrift. She was going to parties and continuing her behaviour with other which strained the relationship. Even prior to the marriage also he requested not to go to night clubs, pubs and when she was in U.S., she had abortion prior to the marriage. She was having both male and female friends."
The Bangalore Court delivered its judgement on the French Diplomat Child Sexual Abuse case. It reads like a troll's twitter feed. All the classic troll tropes are covered: The central matter of sexual offences against a 3 year old is all but ignored. The victims are disbelieved and tagged as oppressors. Retrograde and judgmental remarks are passed. Tangential matters are dug up to pose as material for 'whatabout-ery'. A larger conspiracy facilitated by NGOs is hinted at. And throughout, the father is held up as a holy cow.
Also read, the News Minute's fairly detailed coverage of the case and the acquittal and the Ladies Finger's take down of the judgement.
#Child Trafficking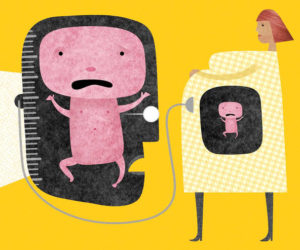 Bengal's 'baby sale' racket saw 10,000 newborns sold in 20 years
Bengal's illegal baby sale has flourished for a little over two decades and has seen a whopping 10,000 babies changing hands due to an ever-increasing demand from plush families in Mumbai and Delhi. Newborns were carried to the agents in cardboard boxes (like teddy bears) from hospitals that formed an integral part of these dubious sales, claim cops who busted the scandal last year.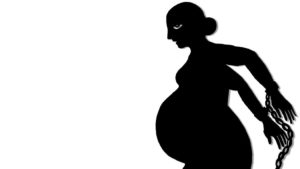 Indian Baby Traffickers target Pregnant Sex Workers
Our mothership Prerana recorded four baby sales in the last seven months which has emerged as a new way among traffickers to buy children in light of tighter adoption rules. In January, the police had rescued a year-old baby who was being sold for 20,000 Indian rupees or around $310. Earlier, traffickers were known to target mostly poor, unmarried mothers or stolen babies from hospitals, but the focus on red light areas is new.
Also Read: Mumbai crime branch arrested two carriers for allegedly smuggling teenagers from Mumbai to Paris. It is believed that 100 teens may have been smuggled to Paris in 3 years.
#CourtLog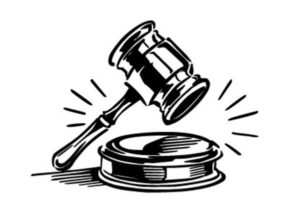 CourtLog: January – March 2017
Court Log is a quarterly chronological listing that tracks notable court cases and judgements pertaining to POCSO and other related laws addressing sexual assault and harassment.
#Must Read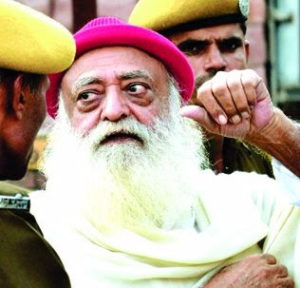 The Nightmarish Struggle to bring Asaram to Justice
One of the most high profile POCSO cases in the country is the Asaram case in which a sixteen year old has accused the influential godman of sexually assaulting her. This report looks at the financial and mental toll the incident has taken on the victim and her family. One of the ashram's manager narrates the inner workings of the ashram and how myth and power are used to systematically brainwash and abuse the devotees.
#GoodNews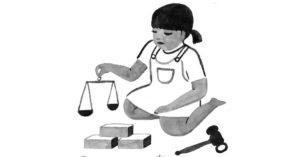 9-year-old gets perpetrator prosecuted after Whispering in Judge's ear
In an inspiring display of sensitivity, the special POCSO court, Mumbai allowed a minor to testify about the sexual assault she had experienced by whispering in the judge's ears. The court noted that since she was brought up in an insecure environment, it would be impossible for her to disclose the fact of rape committed on her in presence of male person.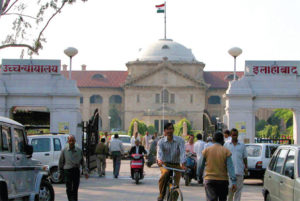 Allahabad HC Stays Bail Granted To Former UP Minister In Rape Case, Suspends Judge
"the manner in which he (the judge) has shown haste in releasing the accused on bail ignoring the nature of offence and the fact that the crime came to be registered against these accused by virtue of the order of the Supreme Court passed on February 17, 2017, I have my reservations about the intention of the ASJ…"
The Allahabad high court suspended the additional district and sessions court judge, Lucknow, Om Prakash Mishra, for granting bail to former UP minister and SP leader Gayatri Prajapati in a case in which the minister has been accused of sexual offences against a woman and her minor daughter.
#Design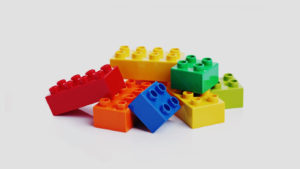 How to Design for Children
This is a brilliant guide on how to use simple psychological traits and articulate them to design great digital experiences for children. There are engaging demos for each principle which just reiterates the interaction and fun in designing websites and apps for kids.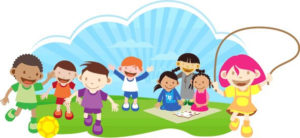 Keeping Summer Camps Abuse Free
Summer vacations are here, which is also the time when parents start looking hunt for fun summer camps for their children. However, this is also the time when complaints of child abuse spikes. Before sending your child to a summer camp, check if they have a Child Protection Policy in place. Parents need to be aware of the issue and ask organizers what they are doing to protect the children in their care.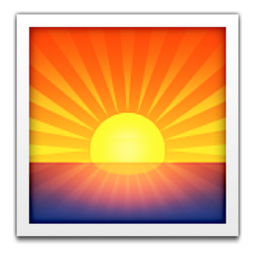 We are pleased to announce that 'The Catalog' is now funded by the support provided by the British Asian Trust. We thank BAT for coming on board and extending their support. The content continues to be independently edited and curated.
That's it for this Fortnight. See You In the Next!
To Contribute to The Catalog, email us at aarambh.prerana@gmail.com or call/whatsapp on +91-8652625505.
This month's header gif is from Girl Boxer
Sign Up for Our Newsletters at this Link.