Talk about Body, Body Parts and Sexuality
It is best if we can inform our children about the right things related to body, body parts and sexuality, than to wait for them to find out for themselves. This is not an easy process for a parent because we are not used to openly discussing sex and sexuality in our families. Our parents seldom taught us. But we need to teach our children.

The Red Book or the Lal Kitab written by TARSHI contains information about growing up, bodily changes and all the "stuff" that young people are curious about and don't know who to ask. The simple and matter-of-fact language helps kids read and understand the issue in a non-judgmental and friendly manner.
The book can be used by parents, older siblings and other concerned adults to start a dialogue with children.
Click below to download: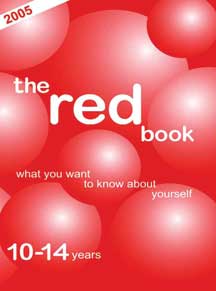 For detailed information with tools and tips, information and advice, buy TARSHI's 'The Yellow Book', which is a no-nonsense, straightforward parents guide to sexuality education